If it is raining or snowing alway bring dry shoes. Wet or damp shoes are not allowed on the dance floor
West Coast Swing Party
Trying get something lined up.
Argentine Tango Practica
Trying get something lined up.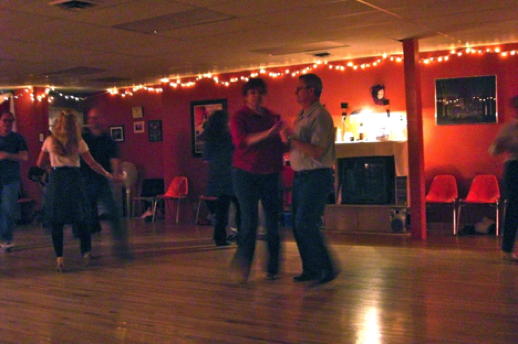 Parties are held at the Eagles, 24th & Douglas
This years showcase is currently scheduled
for September 2023
A Suggestion,
    If you are a "new student" considering taking a Private Lesson let me recommend that you start with Waltz or Foxtrot". These two dances will introduce you to the basic movements and structures you will use in many other dances.
    The basic Waltz and Foxtrot will teach you a little bit about music and how to find the beat. You will learn about lead and follow techniques and how to communicate on the dance floor.
    The beginning patterns are relatively easy to learn and you can actually be dancing to the music within a couple hours.
    The next dance I would take would be, "Swing." In this dance you concentrate only on one dance and progress a little faster.
    Last but certainly not least, I would suggest the, "Latin dances." These dances are a little more complicated so the skills you learned doing the waltz and Foxtrot and swing will prepare you for them.
    This is merely a suggestion so feel free to take the intro class that suits your interest.
Sincerely Ron Shepard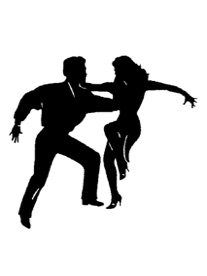 A Note To New Students.....
Costs for private coaching sessions.
Sometimes I write stuff about dancing and occasionally other things.
For questions and to sign up for classes email me at.
"ronshepard@mac.com"
Omaha WCS Club Membership meeting
Announcement
The Sunday parties are at the Eagles Lodge at 201 South 24th, also the home of the "Jitterbugs."
Please consider Private Lessons
Thank you
Check out their Facebook page for details.